Patient Forms
Please take a minute to fill out the patient information forms before your first appointment. The Online Health History form is secure & encrypted. It can be filled out from a cell phone, tablet or desktop without the need of a printer.
If you're unable to open PDF files, you can get Adobe Reader® for free.
COVID-19 Information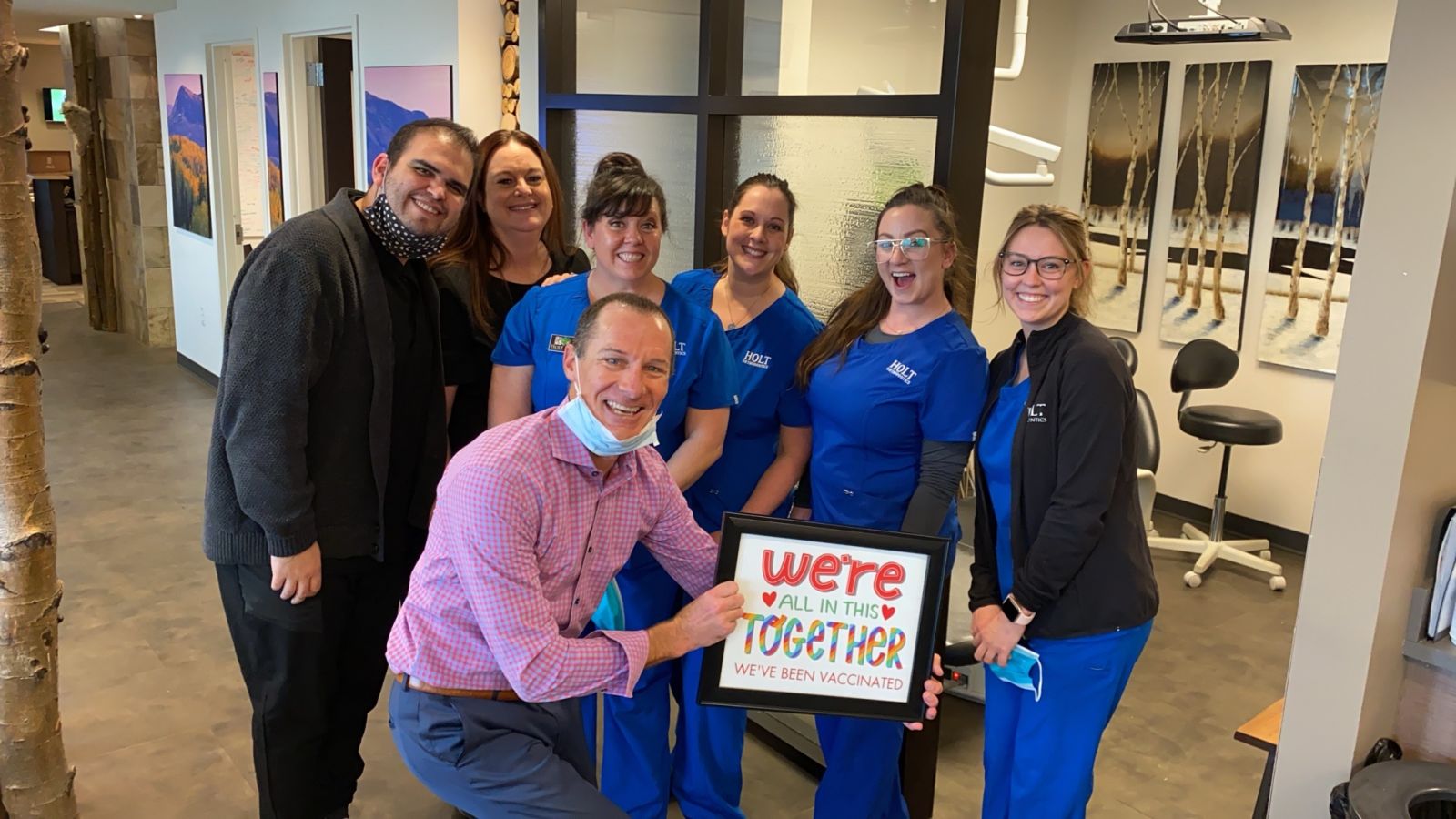 Holt Orthodontics is is open for our current and new patients at both office locations. To help keep you safe, our entire team has been vaccinated against COVID-19 and continues to work in full compliance with Colorado State guidelines. These guidelines include:
Keeping six feet
Our treatment bays are currently six feet apart. All patients will be able to maintain a distance of six feet from other patients while being treated. We will also be asking that only patients enter the practice; parents, siblings, and others will be asked to wait outside of the office.
Patients will be given a progress card to show parents after their appointment. Consultations for new patient treatment will take place with parents present, and masks will need to be worn.
Wearing masks and gloves
Our staff currently wears masks and gloves while treating patients, and will continue to do so. Patients are also asked to wear masks while arriving and leaving their appointments.
Extra hygienic precautions in each office
Toothbrushes, toothpaste, floss, and mouthwash will not be offered. Please use these items at home before your appointment.
Each office location has been disinfected using EnviroShield, a virucidal treatment, which covers every surface, and lasts six months.
Medify Airx, medical-grade air purifiers that capture 99.9% of particles down to 0.1 microns, have been added to each office.
Please call or text to schedule your appointment. We look forward to seeing you!