September 26th, 2022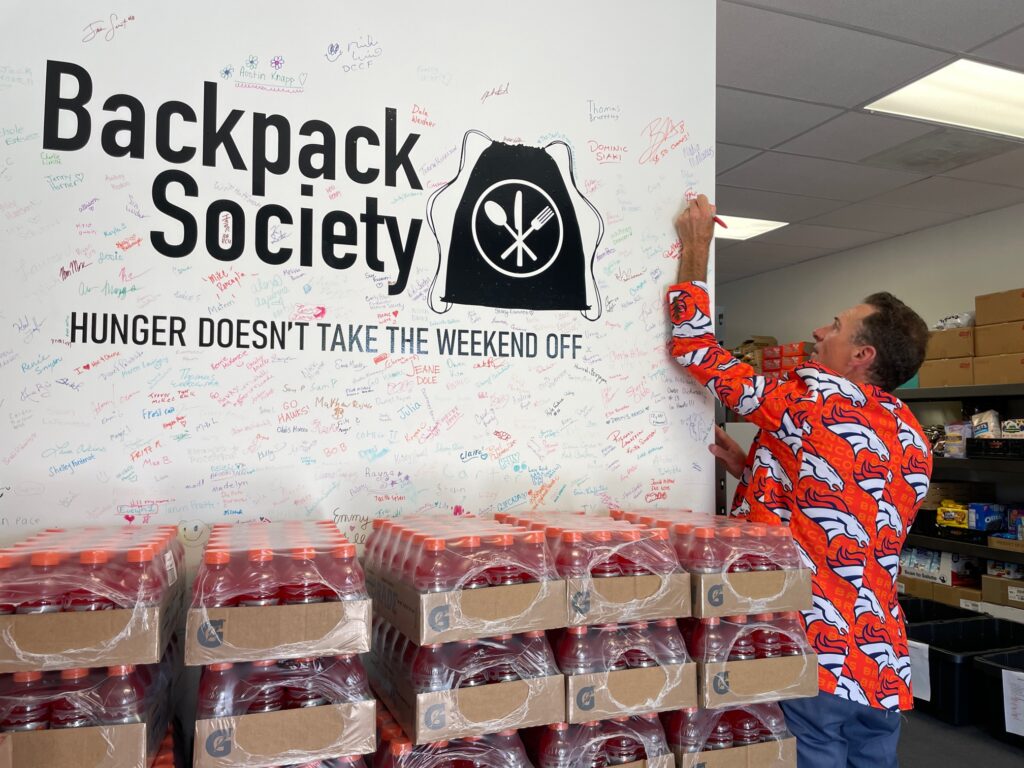 While Dr. Holt has always been quiet and modest about his philanthropy, he supports and donates to a lot of super cool causes! HOLT Orthodontics is committed to supporting the communities they serve. In fact, Dr. Holt has personally contributed more than $100,000 dollars to local schools. In addition to the local schools, he has hand-picked some amazing charities to support with his time and money
Backpack Society – HOLT Orthodontics was the first corporate sponsor for Backpack Society, a local organization that raises funds, collects food donations and partners with local schools to fill food pantries and provide both weekday and weekend food for kids and families in need in Highlands Ranch, Lone Tree, Sedalia, and Littleton. Their work means kids don't go hungry and can focus on growing, learning, and thriving in school.
YANAM2M - You Are Not Alone – Mom 2 Mom - Dr. Holt is passionate about supporting mental health and donates his time, professional services and monetary contributions to this non-profit organization that is focused on supporting and providing mentors to moms in our community who are struggling or any mom who can reach out a helping hand and let another mom know that they are NOT alone. This support group and mentorship program helps moms in the Highlands Ranch area, so they have a strong support system during the ups and downs of motherhood!
Douglas County Education Foundation (DCEF) – As a proud parent with children in the Douglas County School District, Dr. Holt is dedicated to helping support and enrich the student experience. He supports and donates to this organization that works to promote innovation in the schools and provides development and encouragement for teachers and students across the district.  They raise money to help provide scholarships to high school seniors to attend college, and provide grants for the classroom, STEM programs and provide technology for students with sight, hearing or orthopedic challenges.